Trainspotting 2 hits cinemas on 27th January. Along with the movie the soundtrack will be released physically and digitally via Polydor.
The classic 'Lust For Life' by Iggy Pop from the original soundtrack has been given a violent reboot courtesy of The Prodigy, while Underworld's 'Born Slippy' has been reimagined as 'Slow Slippy' also.
That respect for the old-school also comes by including the likes of Frankie Goes To Hollywood, Blondie, Queen, Run DMC and The Clash.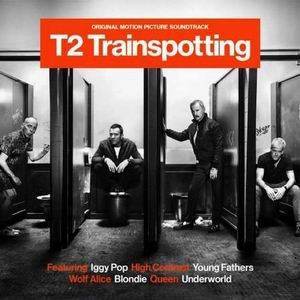 Source: NME.com